Proposal on how to deal with the Great Reset
With the following article, we would like to present our proposal for dealing with and mitigating the effects of the Great Reset. We are right in the middle of a tremendous transformation that will change society and, subsequentially, the world in its essence.
While most conscious people aware of this fact don't like the new layout presented to us by the New World Order, we might instead start to think of an alternative approach and use this chance to sketch our design on how we would prefer to proceed into the next chapter of human evolution. This proposal represents the fundamental thoughts we like to share with like-minded people looking for a way to deal with the Great Reset. We aim to initiate the construction of an internet-based network that connects people with a shared vision.
---
— THE GREATER WE SET —
Introduction
Imagine the Great Reset is inevitable.
The "Great Reset" is upon us. There should be no doubt that elite structures are transforming the world into a new paradigm. We, the people, have only a few fundamental options for proceeding within this current dynamic. Do your homework first if you don't know the Great Reset. Otherwise, this paper is of no particular benefit to you. At least watch the videos in the research section.
So, what can we do? The first option is to accept the new plan for society and surrender to the process with all its implications, like vaccination, chipping, and total control. If we reject the blueprint of this New World Order, which is partially presented to us by the World Economic Forum, then we have just two principles that we can follow. Either fight against the System or bypass it by creating our parallel society—consisting of many individual "bubbles of reality" with one common Spirit of freedom and independence.
This project we like to present here is dedicated to the people that seek to find their alternative communities, those that have already formed parallel societies and want to extend their tribe by offering space for others to join, and those who are willing to connect, share, and exchange with other groups. Our endeavor aims to create a digital platform where like-minded individuals can find and offer goods, community positions, and land. Furthermore, this website could become a significant database for experience exchange and media publications.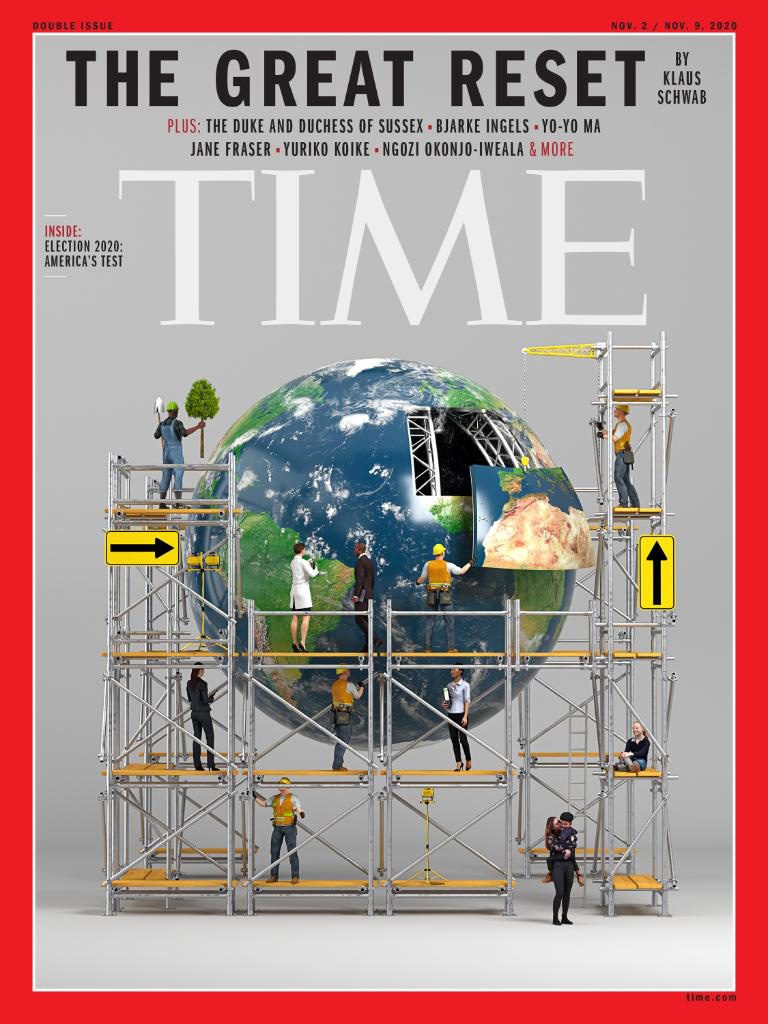 ---
— CHAPTER I | THE GREAT WE SET —
Find your perfect bubble of existence.
Find and Connect Bubbles
The idea is that people who reject the NWO society want to find their alternative bubble of existence—a context of living that perfectly fits their needs and abilities. The website or digital platform we like to initiate is like a search tool for alternative living in small societies of like-minded. Imagine a combined platform like Stepstone or Immoscout for modern hippies, rich dropouts, skilled misfits, and digital nomads that want to find a sanctuary where their uniqueness is appreciated as a complementary additive to the existing chemistry inside an alternative community. We don't want to compete or quarrel with the current System but rather seek peaceful coexistence.
Since the start of the transformation, many financially potent individuals have already escaped the new suppressive laws in western countries. There is a significant demand for alternative options. Many people seek to invest in a hideout and are willing to swap their office life for a natural lifestyle. Others are looking for a fully autonomous retreat far away from big cities. Some do that in anticipation of a more extensive breakdown of society; others want to invest their money in projects geared towards sustainability and autonomy as an intelligent asset in times of great turmoil and uncertainty.
Segregation creates new markets
Undeniably, the collective global System is undergoing a tremendous transformation that impacts every aspect of society. Furthermore, we can observe polarization in the human consciousness. There is a profound split of reality. While most of the human population is following the System and its narrative of fighting a global epidemic, only a tiny fraction of less than 30% became suspicious that the ongoing crisis could be by design and is used as a pretext to reshape the current paradigm.
There are certainly more people who question the methods and measures that governments implement to "flatten the curve." However, many who still believe that political incompetence and economic interests are the root cause of this crisis miss the more profound implications.
Our digital platform should be tailor-made for those that understand that a paradigm change is inevitable and that the System has to transform. The "old normal" is just not sustainable anymore in light of eight billion people occupying a planet with limited resources and an already stressed biosphere. We are all looking for an alternative and potentially more advanced approach based on a different level of consciousness.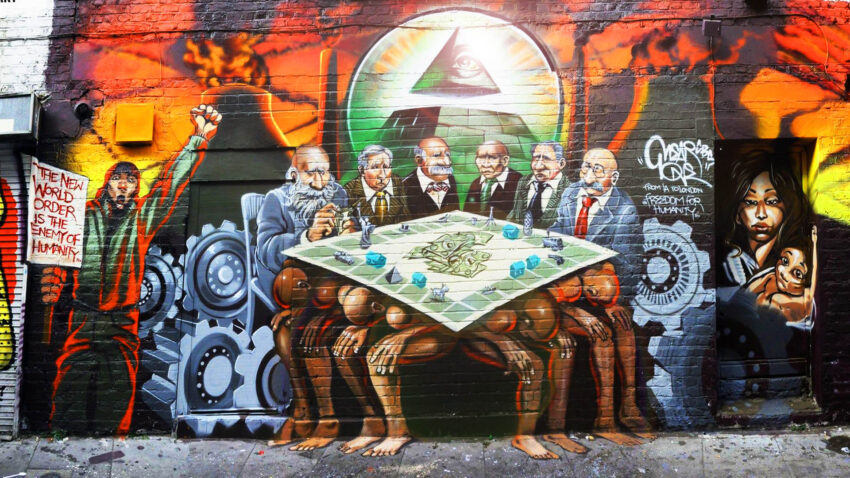 Understand the System and seek peaceful coexistence.
We will elaborate on the most probable scenarios and why global governments are utilizing the crisis to transform the current world order. Understanding the hidden agenda behind these ongoing occurrences is essential to make predictions and finding a proper position to deal with all the challenges that will emerge. At this point, we emphasize that global society is progressively polarizing. Some fully surrender to the System and their plan of a "Great Reset," while others reject various critical aspects of this proposal of a future society. However, the gap between those groups will become increasingly broader.
Most individuals opposing the "Great Reset" will soon fall for the natural reflex to fight the System and its deceptive narrative by becoming verbal about their perspective. We can already see that today to a certain degree. That kind of diversion or polarization will push business partners, acquaintances, friends, and even family members apart from those who have complete confidence in the System's stated intentions and honesty. Those people who are most dependent on the System will protect it the most without ever questioning it. This tendency will increase the rift inside society, and we have to accept it—at least partially.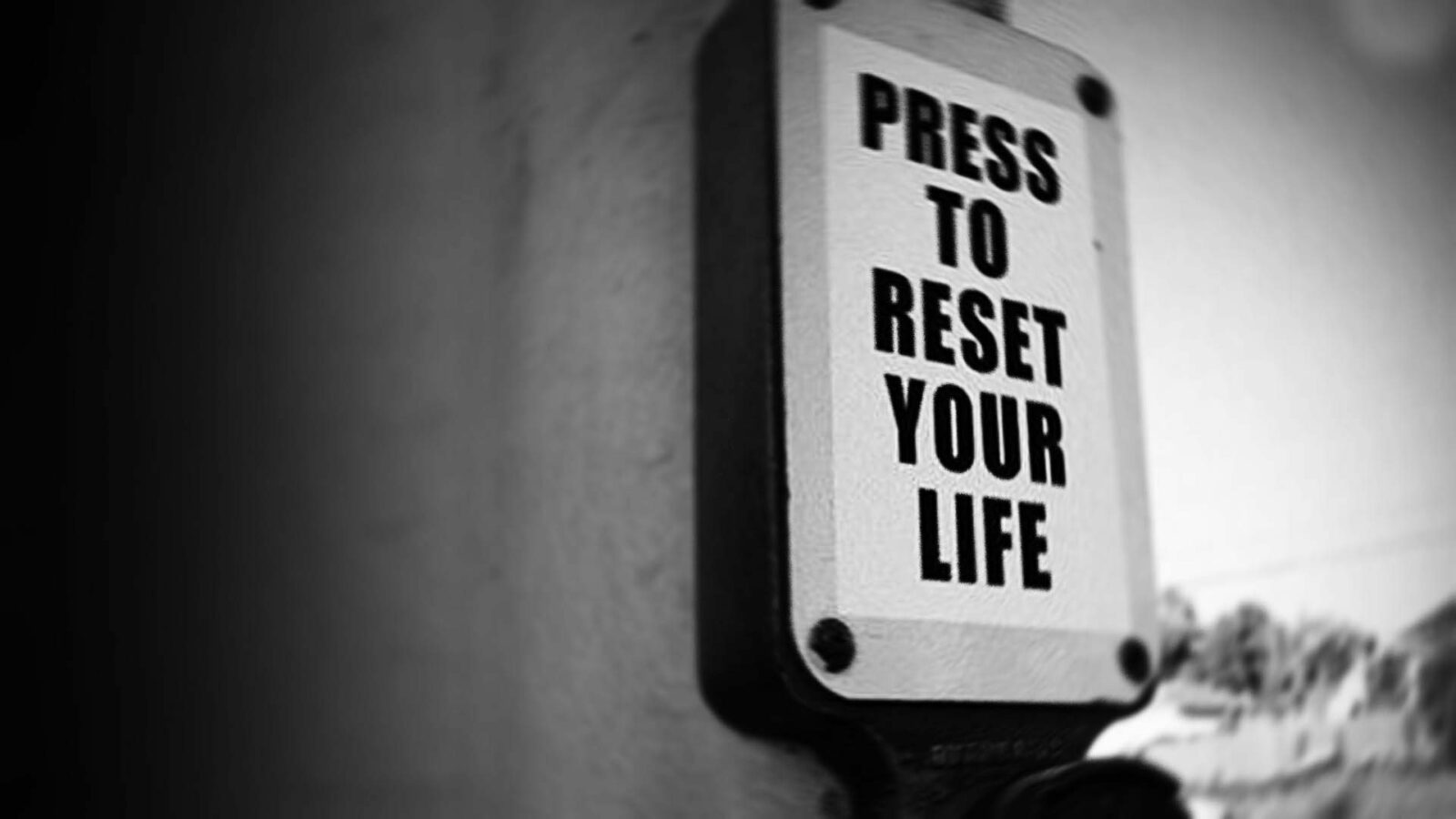 The split in society might be permanent.
We are sure that most people have already had this profound epiphany in the past twelve months that there is no arguing with "the other side." It feels like both parties live in parallel universes—those that believe in the promises and narratives of the System and those that think they can see through its deception. There already have been many sophisticated articles that describe this phenomenon from an intellectual, psychological, and even spiritual perspective. We don't want to go down this avenue; instead, we acknowledge it as a natural phenomenon. Read the article "The Yin and Yang of Vaccination" for a detailed analysis of the current situation,

We also must assume that we must accept people's decisions due to the divine law of free will. From this perspective and at this point, it is a waste of energy to fight against the System. We also must acknowledge that we can't wake up a critical mass of society from their collective propaganda-induced psychosis. At least we should not depend on people to snap out of their hypnotic state of consciousness. Instead, we have to assume that most individuals have decided on a subconscious level what reality bubble they want to follow. Therefore, we need to proceed with our path, independent of the rest of the herd.
Acceptance is the key!
We don't want to discourage those who stand up against all these new forms of totalitarian fascism, dictatorship, censorship, suppression of freedom, and free speech. It is undoubtedly an honest attempt to create awareness. Still, we must consider that the System might have "valid reasons" for using those means. Any further confrontation is futile due to the mind control that has been deeply embedded into society. The current momentum, primarily dissipated in a "fight against" attitude, could instead be used constructively.
Once more, we like to emphasize that we are looking for peaceful coexistence, mutual respect, and even cooperation with the System—not confrontation. We believe this is possible even if it requires constant negotiations.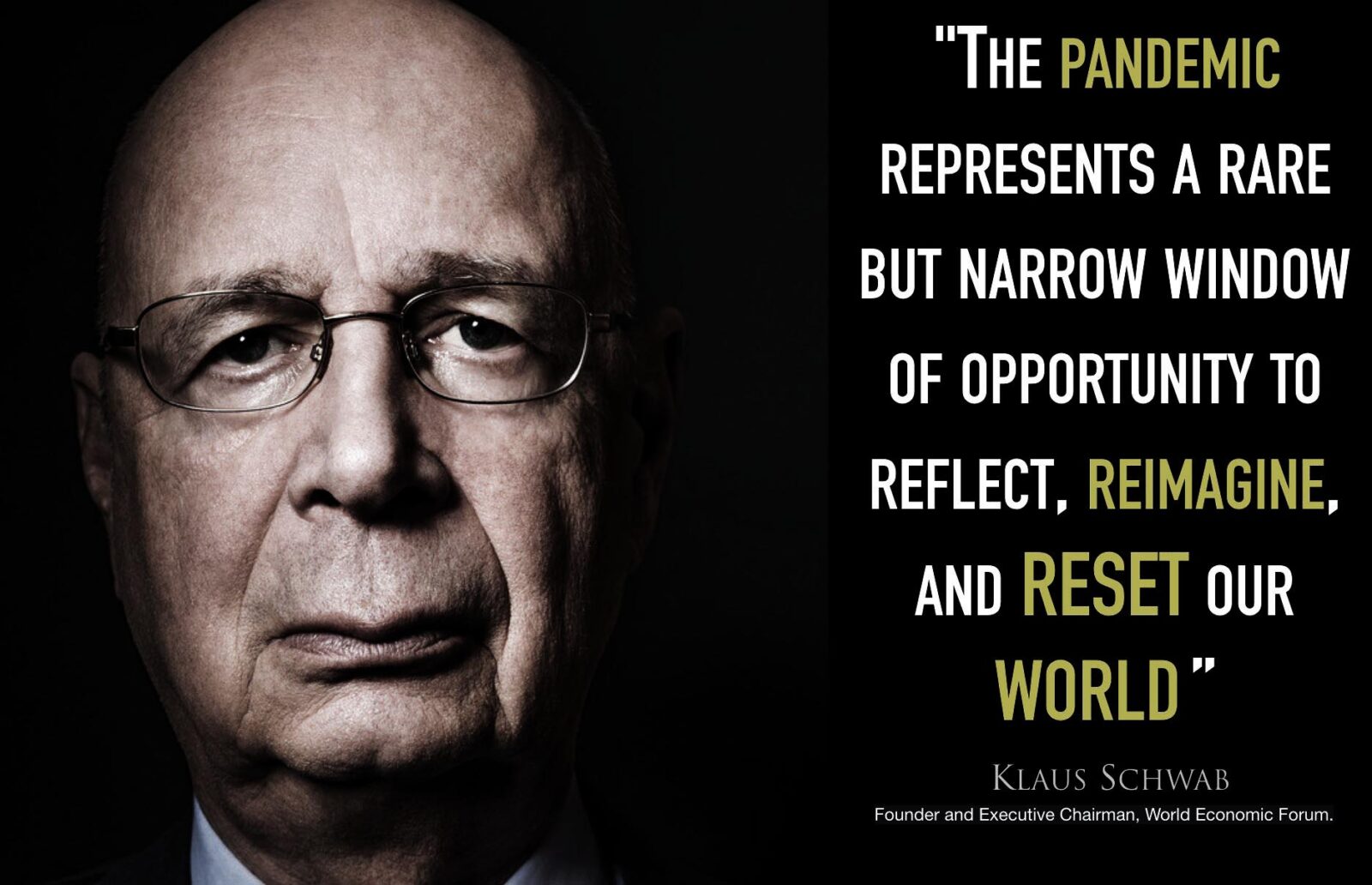 ---
— CHAPTER II | THE GREATER WE SET —
Some Research Sources
What is the Great Reset?
There have been so many articles and documentaries talking about the Great Reset. Therefore, we assume that most readers attracted to this strategy paper are aware of the basic design of this agenda. It even gets openly discussed inside the MSM context. For those few who have not dealt with this topic, we will provide some sources here and add more links later. There are even official publications on the website of the World Economic Forum, and Klaus Schwab, the most prominent designer of the Great Reset, speaks in detail about it in his book.
What's Up with the Great Reset?
Produced by the YouTube channel AIREvideo. Part One and Part TWO of a film based on the essay by Stacey Rudin: 'What's Up With the Great Reset?' All the essential knowledge about the Great Reset.
---
happen.network | Documentary
Created by the Happen Network, which got also banned on every central social media platform for speaking the truth about the Great Reset, this documentary exposes the hidden agenda concerning the challenges of the 4th industrial revolution.
(VIDEO LINK happen.network)
Plandemic 2 | Indoctrination
Created by the team that brought you Plandemic and banned on every central social media platform for speaking the truth about a manufactured global crisis, this FEATURE LENGTH film exposes the vaccine agenda, the WHO, Bill Gates, Tedros Adhanom, Anthony Fauci…
(VIDEO LINK Plandemic 2)
---
— CHAPTER III | THE GREATER WE SET —
FAQ regarding the Great We Set
What do we mean by alternative bubbles?
There are regions in most countries that are privately owned and far away from densely populated areas. Those spaces are the perfect breeding ground for alternative communities. Especially in South America, from Mexico to Argentina or Paraguay, there are thousands of tiny communities. But also in Europe and North America, you can find little enclaves based on concepts of an alternative lifestyle.
Some of these bubbles are just gated communities for rich people that use these facilities as temporary retreats. This concept is not what our platform is primarily focused on. We are instead looking for projects where people form an unrecognized microstate or a village of like-minded individuals. Most of those communities create a large variety of internal systems of government, education, and agriculture to become independent from the external world, at least to a certain degree. Those enclaves present a wide variety and mix of alternative forms of socialism, various hippie or tribal cultures, or even spiritual concepts.
What social frameworks are possible?
If you are willing to join an alternative community, there is a large spectrum of social frameworks. In case you are eager to establish a new microstate with like-minded individuals, there are many raw models to learn and gain inspiration from. The digital platform we are planning is not only focused on exchanging free resources and spaces inside and between those communities, but it will give new projects a headstart with shared knowledge and member acquisition.
Community projects can present themselves and become strong influencers inside the network of the alternative society. In this context, skill and knowledge become assets that can be shared and exchanged. The digital platform can manage and solve the demands of those microstates. Communities looking for particular positions will find medical personnel, carpenters, or even shamans with the help of our digital platform.
Why is there a demand for alternative bubbles?
The world is transforming into a new paradigm. As Klaus Schwab, head of the WEF (World Economic Forum), stated quite some time ago:
"Who believes that we will return to the old normal is delusional."
Therefore, you either go along with the official plans for a New World Order or find your sanctuary—your bubble of existence or parallel society to navigate the System.
A small but significant percentage of the global population has already woken up to this reality of the "Great Reset" or will soon realize that they need to reposition themselves. Among those individuals are many with significant monetary resources. Plenty of those people are willing to take tremendous risks by selling all their physical assets and migrating to other countries. Those people would be more than grateful to have a clear view of our digital platform's options.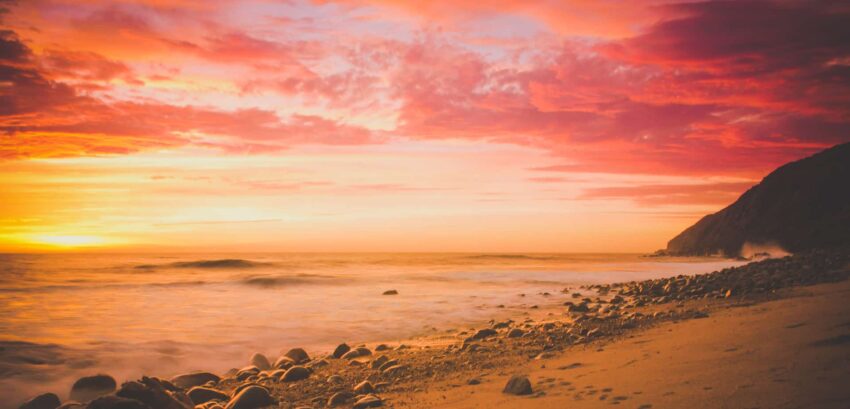 Why we should invest in bubbles?
Investing in our platform is helping people find a new life and generating significant revenue through partner programs, pro-accounts, commission, and agency fees—just like eBay, Stepstone, or similar platforms generate. Furthermore, the network can become an epicenter of innovations through various media channels leading to a new advanced breakaway society. Investing in this digital platform will even entail the potential to have unique access to a wide range of sustainable options, which could be the ultimate answer to an ever-growing uncertainty inside the established System.
Alternative bubbles are a sustainable solution?
We assume that small communities led by mentally and spiritually highly developed individuals with an honest intrinsic ambition to serve their tribe-like social structure are more flexible to overcome the global challenges we will soon face.
Even groups of a handful of families with the right technologies can become fully independent from external sources regarding energy, water, and food. Therefore, those small communities have a considerable advantage in times of crisis to gap shortages or prolonged interruptions of supply lines.
Furthermore, alternative communities are mostly connected closer to nature. Even though this lifestyle requires more self-reliability, contexts are usually less stressful, leading to better life quality and longevity. The new trend is to aim for a simple but fulfilling life.
What bigger picture of reality requires such a network?
At first glimpse, the world seems to be in a state of chaos, and the future is more challenging to predict than ever. Still, some basic principles and global challenges steer our collective course. Just to mention a handful of potential X-factors that might divert the "Great Reset," we identified solar activity (Solar Flash) respectively, climate change based on the sun cycles, extraterrestrial or interdimensional (partial) disclosure, and the power of the collective psyche as possible wild cards. Apart from that, the current collective challenges are pretty obvious.
The primary objectives are the transition into the 4th industrial revolution and the implications of the current growth rate of the Earth's population in correlation with the overall environmental condition. The global elite has already planned for these challenges, which we can now see with the rollout of the "Great Reset." This detailed and sophisticated design for a future society is based on a technocratic ideology. While it is widely considered the supreme form of governance, it has its downsides.
No Transhumanistic Future for Me, Please!
An AI-controlled technocratic superstate has undoubtedly reminiscences of an Orwellian "Big Brother" society. Some people will like it, and some will not. We can learn about the pros and cons by studying the publications of the WEF and its leading figure, Klaus Schwab, who is considered one of the top architects of this New World Order.
Indeed, there might be other influencers lurking in the shadows, and specific aspects of the "Grand Plan" are probably not communicated with the simple pawns. Still, we can get the basic gist of it while the hardly hidden agenda is rolled out right before us.
The point is that the basic road map until 2030 is set, and we either stay ignorant about it or acknowledge this agenda. If we accept this "Great Reset" according to the WEF, Klaus Schwab, George Soros, Bill Gates, and the other more or less recognized elites of this world, then we should not be surprised if we wake up in a world described by George Orwell and Aldous Huxley. This outlook might be fine for most of the global population, but if that does not resonate with you – and we estimate that at least 10% of humanity also has a different idea of the future – then you will start looking for an alternative bubble of existence. This is precisely the demand we are trying to serve.