— Spiritual Van Life Story | Part 11 —
From Santa Cruz to Los Angeles
Since my trip to my friends in Santa Cruz, I have been on my own again. I proceeded on my way along the west coast of California. The next stop was Monterey. It is a perfect place for tourists, and even now, it is overrun with visitors in late October. I found an excellent place to park "Frederique" (the RV) near the golf course. It was quiet and disclosed there.
The only downside was that I got woken up every morning by the "plings" the drivers produced when early bird golfers hit the ball for the fairway. After three days, a friendly cop reminded me that campers could only stay for 72 hours.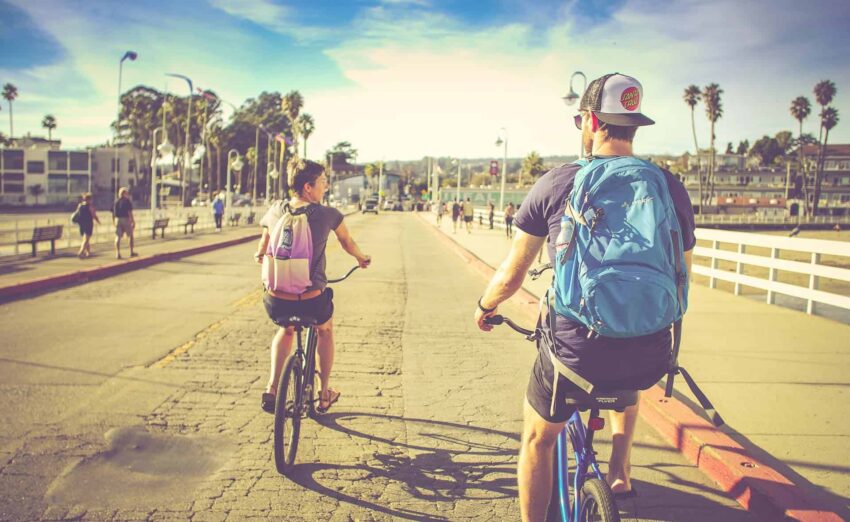 Santa Barbara, California
Further on to Santa Barbara. After a night along the road near Big Sur, I stayed for three nights in this town. It was gorgeous. Free parking was a more significant challenge here than in the places before. All the great parking lots close to the beach were either too dear or closed at 10 pm. Nevertheless, I found a quiet spot next to the beach in a neighborhood.
Malibu is not Los Angeles yet.
The next stop was a highlight! Malibu is quite a small place along the coast. I asked a police officer about the local rules. He advised me to park on Malibu road – otherwise, it's 72 hours. Malibu road is long. I don't know if he had this place in mind when he recommended it, but I just parked "Frederique" along with the fanciest houses along the coast. If you have ever heard a celebrity talking on television about his newly acquired property in Malibu, I guess it must be around there. I could listen to the waves at night.
After 72 hours, I left. If you have ever watched the movie "The Big Lebowski," you know that the police chief of Malibu likes to throw coffee cups around – especially at hippie-like people. So it was time to advance to the monster city: Los Angeles.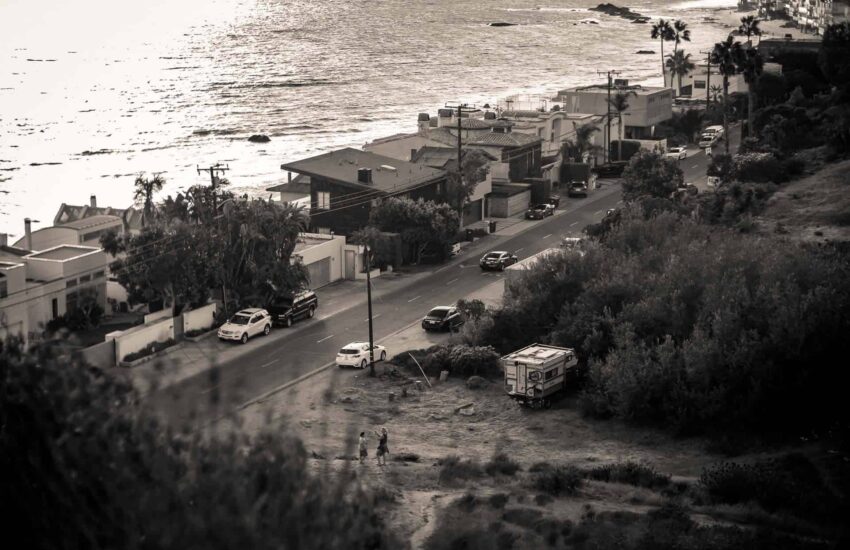 Getty Museum, Los Angeles
The first stop was the Getty Museum on the outskirts of L. A. It is fancy, and it is free! Just the parking ticket for an RV costs a fortune – 15 bucks! Still, it's worth the money. You will remember this place if you ever played GTA V to the bitter end. Anyhow – I ended up in Long Beach on this day. I was lucky again with a free and quiet place right at the beach.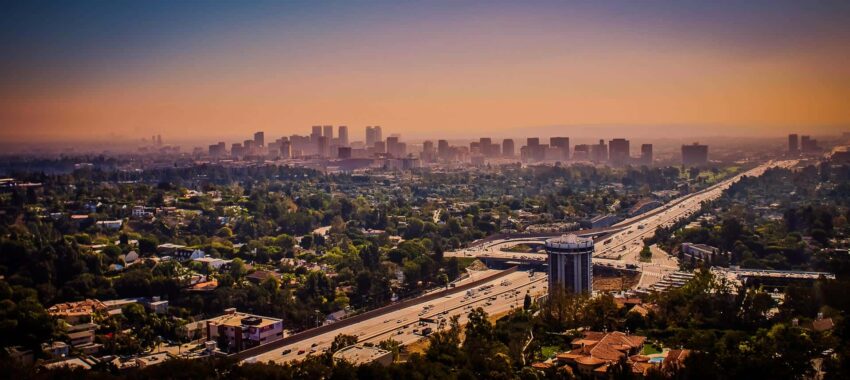 Long Beach, California
Here I had everything I could ask for. I had a free beach shower close by and a basketball court 2 minutes walk away. I had chosen Long Beach first because of its "Sublime." Sublime was my favorite band from the age of 17 until my twenties. Long Beach was the hometown of all the band members. You can still find artwork dedicated to the lead singer – Bradly Nowell. He died in 1992.
On the second evening, I met with a guy who found my blog on Godlike Productions. GLP is an internet forum for all kinds of weirdos. The good and the crazy ones. He was among the great people among the lunatics who roam in hordes on this website. Anyhow – I love all people that think outside the box. He brought his son along, and we had a great dinner together.
He was not the only exciting encounter on my journey since Santa Cruz. There were many spontaneous meetings with people along the way. I had many good conversations with people in a vape club in Monterey. It was the perfect place to hang out. Here I chilled the afternoons with a fellow called Kyle. Every day I met unique people: travelers from Italy with a monstrous RV I shared my prime spot in Malibu or a guy who roamed the country with nothing more than a small bag.
I want to make a point: I am grateful for a wide variety of exciting and friendly people. Life did not disappoint me in this crucial aspect to me. I also appreciate cozy places close to the beach, which I receive daily. That is no coincidence – mind and attitude bend probabilities. That is a fact!