— Spiritual Van Life Story | Part 4 —
How To Co-Create Reality
Our Creation in Elk Water
We are still at the workshop in the vast nothingness of farmland 65 km outside of Medicine Hat—a place called Elk Water. Time and space work differently out here. We have already spent four days here on a short trip back to the city to buy some more stuff, but I can't say for sure. I missed my birthday – do I have to say more?
This place is like a monastery or a spiritual retreat center. We have no telephone connection, no internet, no tap water, and no restroom. Metaphorically speaking, you have to take a shovel into the field to find inner peace.
No external influence or anything in the environment distracts our minds. For me, there is nothing more to do than write or help Jens. Cutting metal pieces is like meditation, in a way. This work is very beneficial to me to calm my mind from all the fuss I had the last three weeks and the impact of the transition into this new paradigm.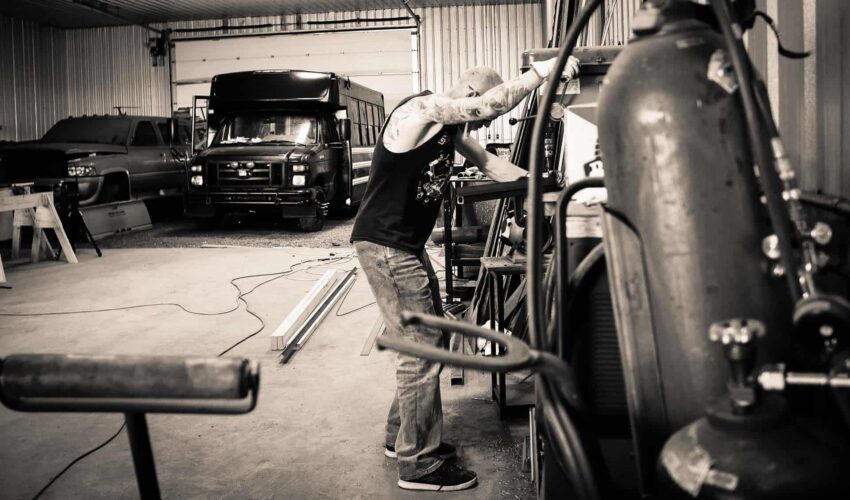 Making plans and outlining an agenda
Tomorrow, we will be back in Medicine Hat to buy food and parts, which we must attach to the camper. On this occasion, I will upload this entry. After that, we will return to the monastery for three more days to finish all the steelwork.
Well, I should add a few words regarding Jens. He is focused on making our mobile home as perfect as possible. He is working like possessed. While doing so, he looks like an archetype of a creator alpha male. He is so damn masculine that I can only consider myself a metrosexual office hipster with dirt paranoia. I hope some of this energy rubs off on me sometimes.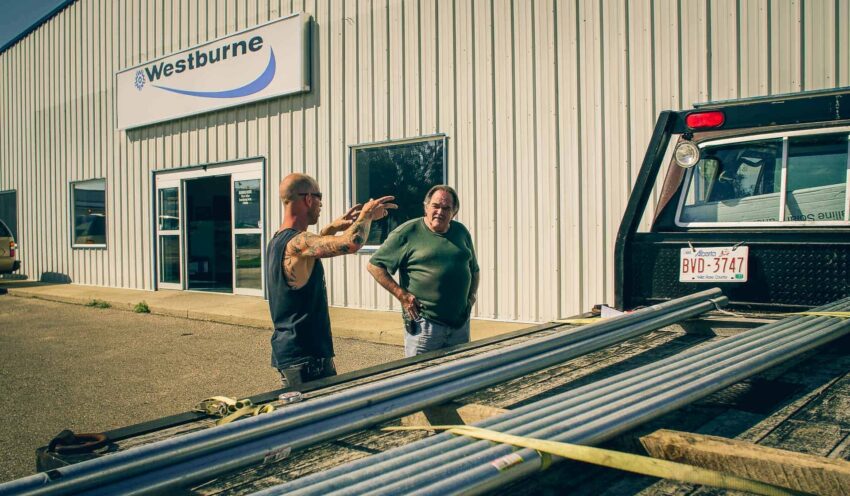 Yoga and Meditation
We could already develop some excellent routines that have helped me adapt to this new lifestyle. In the morning, we do Yoga and meditation. In the evening, we improve our hobo-kitchen skills and have long sharing sessions where we express our thoughts, plans, and feelings. We agreed on a significant change in our program: We won't go all the way up to Alaska anymore and instead take some more time in the west of Canada. When Indian summer starts in Oregon, we like to be there. So that will be at the beginning of September.
That is all for the moment! I will report back when we finish all the steelwork, which will take another three days in the middle of nowhere. According to our estimations, we could hit the road in one week.